Congratulations to this year GraduWhits! Molly, Jazelle, JR, Sophia and Charlie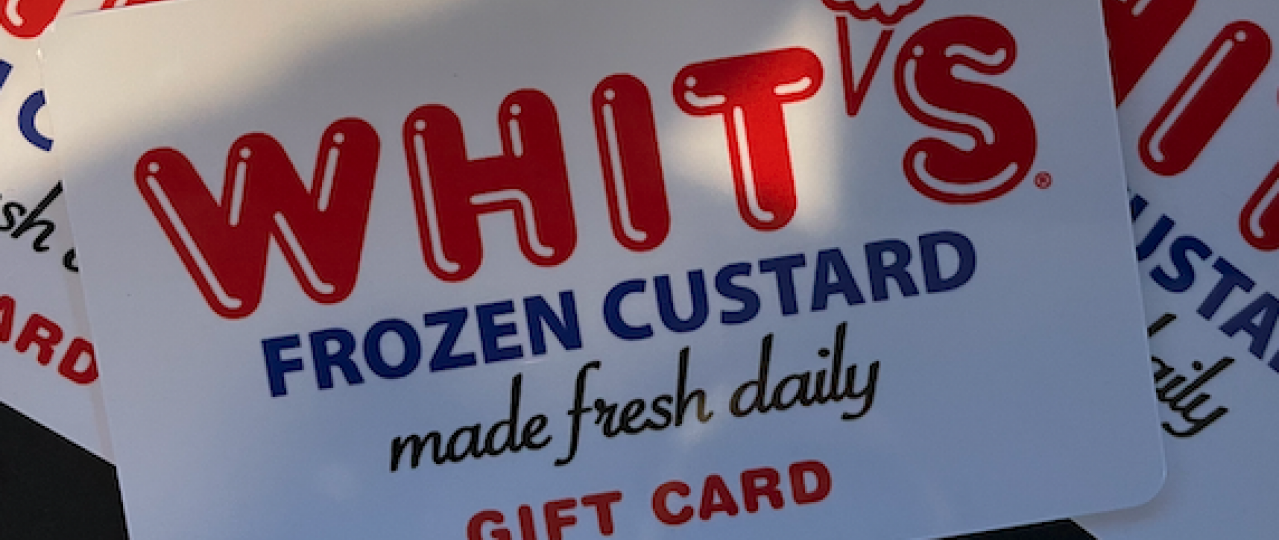 Gift Cards!
Don't forget your favorite Whit's fan!  Gift cards are available for purchase in the store or online @ WhitsCustard.com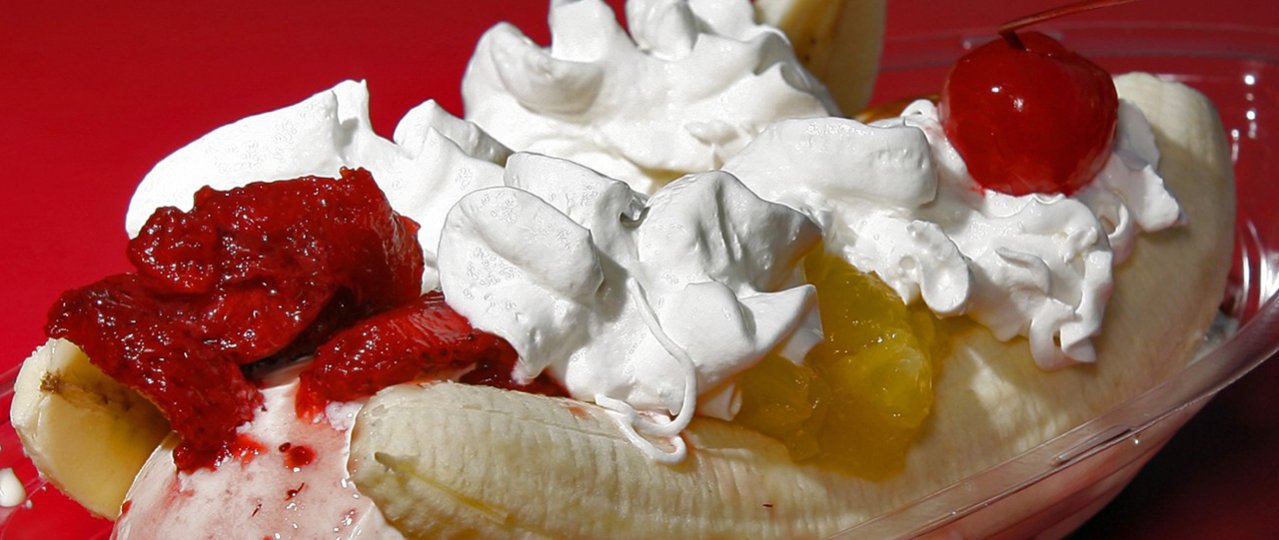 Banana Split Wednesdays
Split your week in half
Come on in and try our classic banana split.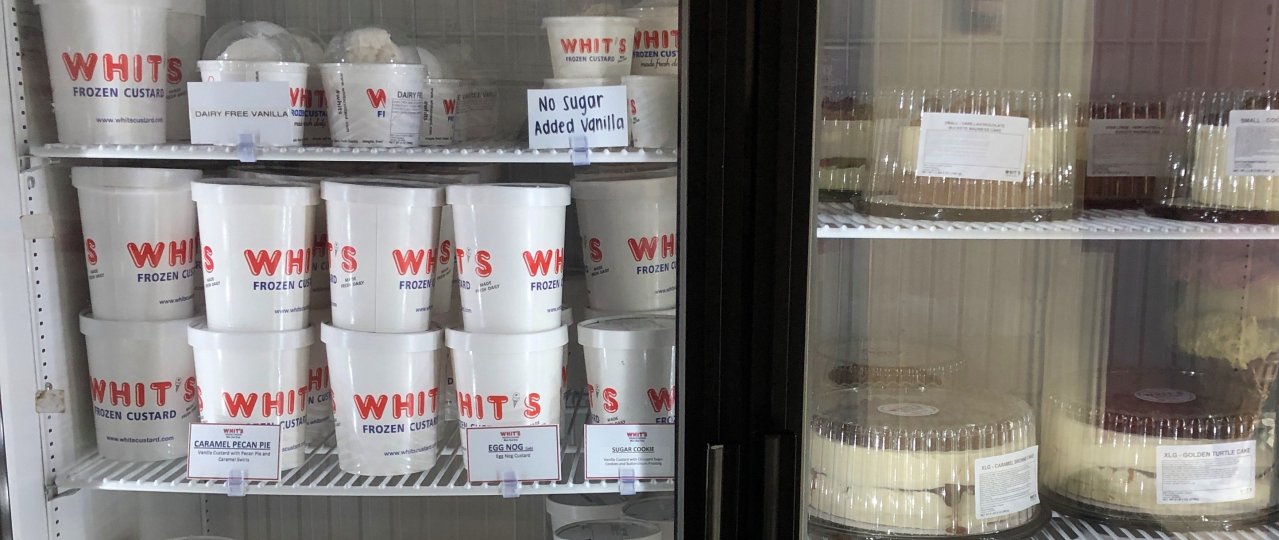 Enjoy Whit's at Home!
Check out our Grab 'N Go items in our lobby coolers.
Whit's Frozen Custard
Whit's has been a Lebanon staple for over 10 years.
We make our custard fresh daily in our store located in the heart of downtown on Broadway!
My FAVORITE ice cream place in town, OK let's be honest....in all of Ohio.  Located in downtown Lebanon off of historic Main Street, Whit's offers daily made custard in all sorts of amazing flavors.  There are flavors and the week and the day that change regularly.  The calendar on the left shows the schedule of the upcoming flavors if you have a favorite.  They also have the regulars you would expect: sundaes, cones, blizzard type desserts called Whitsers, and my favorite the Whittie- a chocolate chip cookie sandwich with vanilla custard.  They also sell amazing ice cream cakes and their best flavors by the quart in the freezer on the right after you walk in.  And the staff is super friendly and patient even with the long lines and indecisive customers.  It's usually a strong group of high school kids that work there at least the entire year- always very friendly.
Amazing. I can't get enough frozen custard! The service is great and I love the right-in-town location. Whit's is my favorite place to go!
Thanks for packing my quarts in ice for my journey home to KY...Your customer service is awesome!