Congratulations to this year GraduWhits! Molly, Jazelle, JR, Sophia and Charlie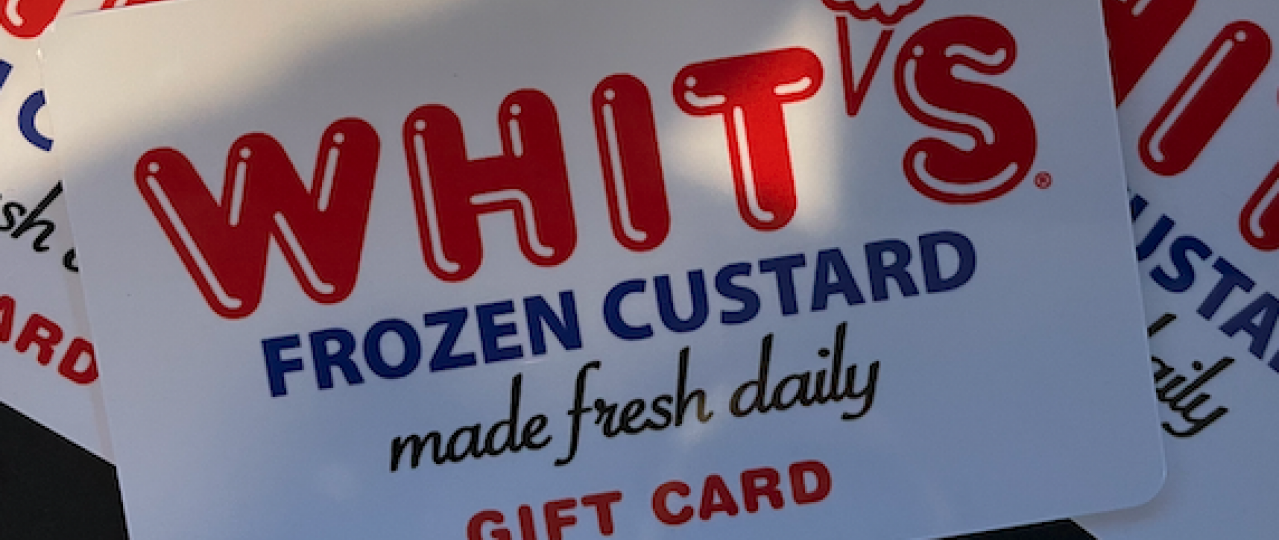 Gift Cards!
Don't forget your favorite Whit's fan!  Gift cards are available for purchase in the store or online @ WhitsCustard.com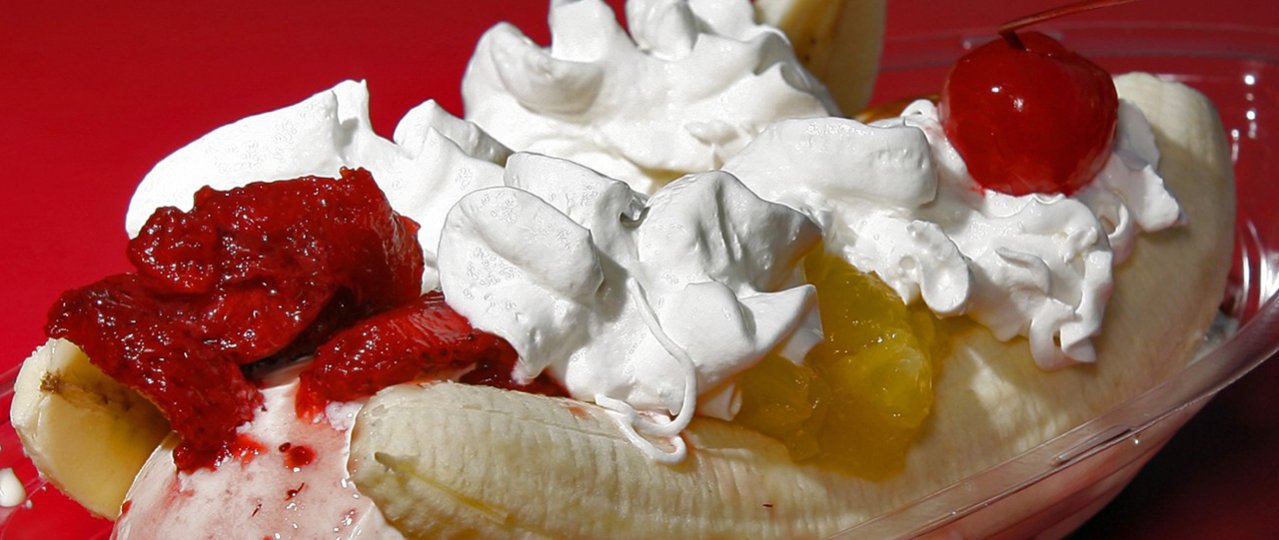 Banana Split Wednesdays
Split your week in half
Come on in and try our classic banana split.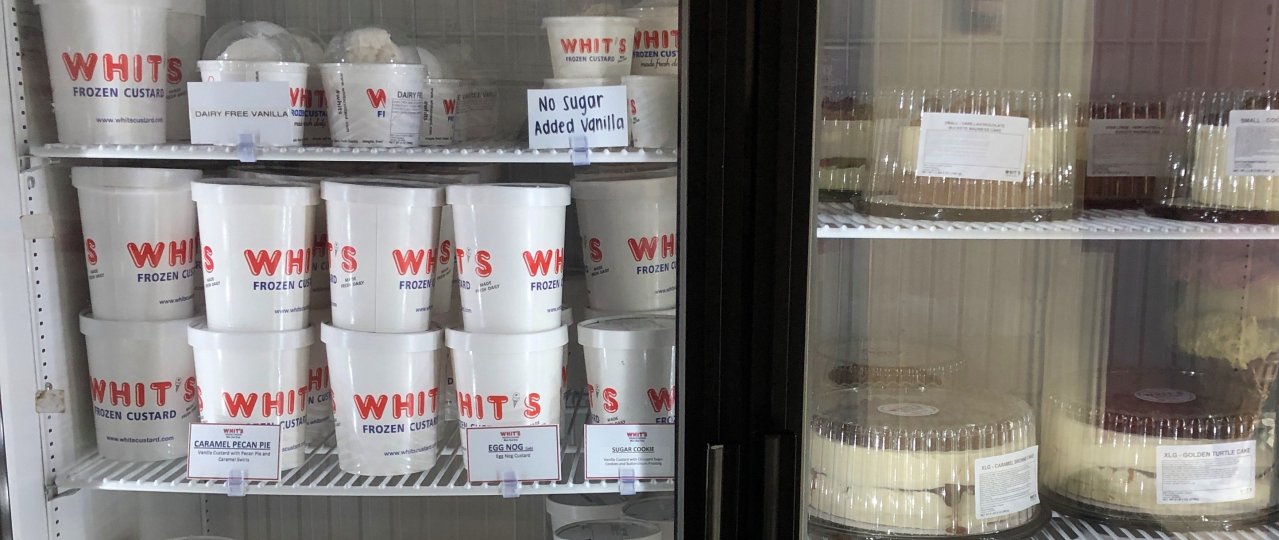 Enjoy Whit's at Home!
Check out our Grab 'N Go items in our lobby coolers.
Whit's Frozen Custard
Whit's has been a Lebanon staple for over 10 years.
We make our custard fresh daily in our store located in the heart of downtown on Broadway!
Amazing. I can't get enough frozen custard! The service is great and I love the right-in-town location. Whit's is my favorite place to go!
You can not go through Lebanon without stopping by Whit's for a cool down. The "Custard" is absolutely amazing. The atmosphere in this place is fantastic. It has the old time ice cream parlor feel right off of the main street in Lebanon. Inside the employees are helpful and you can sit at one of the tables or grab a stool along the wall. The custard is delicious....extremely creamy and much smoother than normal ice cream. I think I had the Caramel cookies and Cream last time I was there and it was to die for. The prices are pretty good here and I've never had much trouble finding street parking to get it. 
If you go through town here and don't stop then you are really missing out.
Thanks for packing my quarts in ice for my journey home to KY...Your customer service is awesome!